Day of the Minnow: Russia vs Samoa
Only 4 days after facing hosts Japan, Russia are back in action. This time against Samoa, for whom this is their first game. Needless to say, Russia are a wee bit screwed.
Still, Samoa are the nearest team to them in the rankings, and probably their one and only hope of picking up a win. Well, maybe Scotland…
Possibly the most interesting thing about this game is that it's being refereed by Poite with Garces on the sideline. I wouldn't wish that on my worst enemy.
Please note that this is being broadcast on ITV4. No main channel privileges for these two. It's tough being a minnow.
Other than that, it's a quiet day match wise, but there'll be plenty of team news, etc to digest as we move from the 1st round of games and into round 2, at least for some teams.
Russia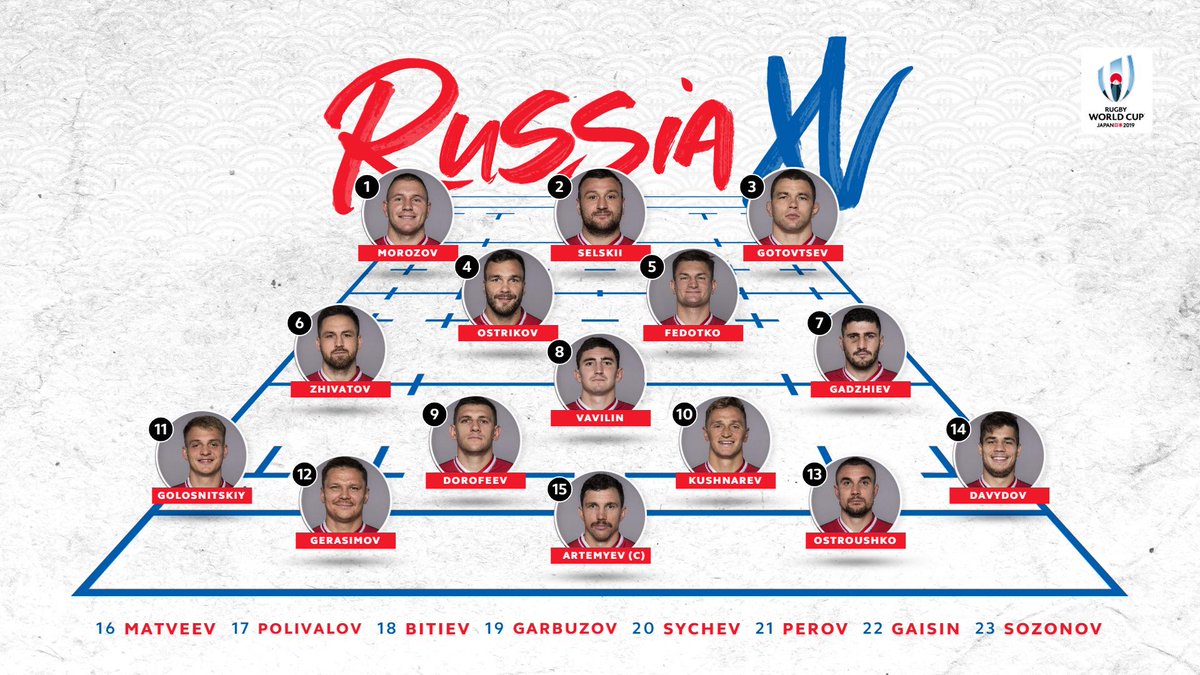 Samoa: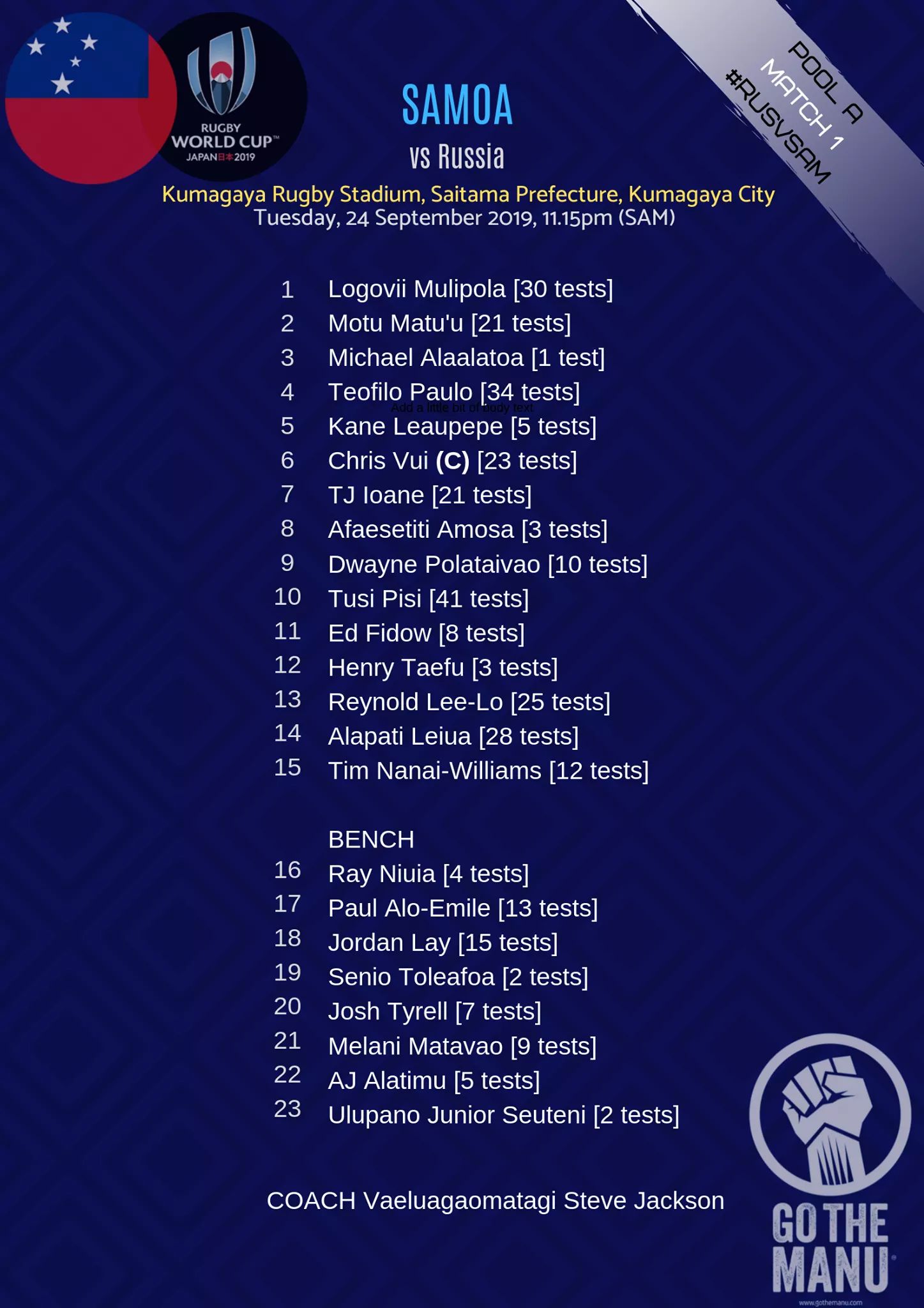 Kumagaya Rugby Stadium, 19:15 JST , 11:15 UK Time.
Broadcasting starts from 10:45 on ITV4
Referee: Romain Poite
Assistants: Jerome Garces & Brendon Pickerill
TMO: Graham Hughes
Oh, and Grump, don't forget you're doing days 6-10!