… And here we go
Hopefully after yesterday's appetiser, you're ready for the main course of the weekend. It's a great day (well, morning) of rugby ahead.
Match #1: Australia Vs Fiji
The first match of the day is a repeat of a 2015 matchup – one I watched in Cardiff before the 2015 RWC was mysteriously cancelled. Oddly enough, this is one for Welsh fans to watch as their two closest rivals in the pool go head to head.
Australia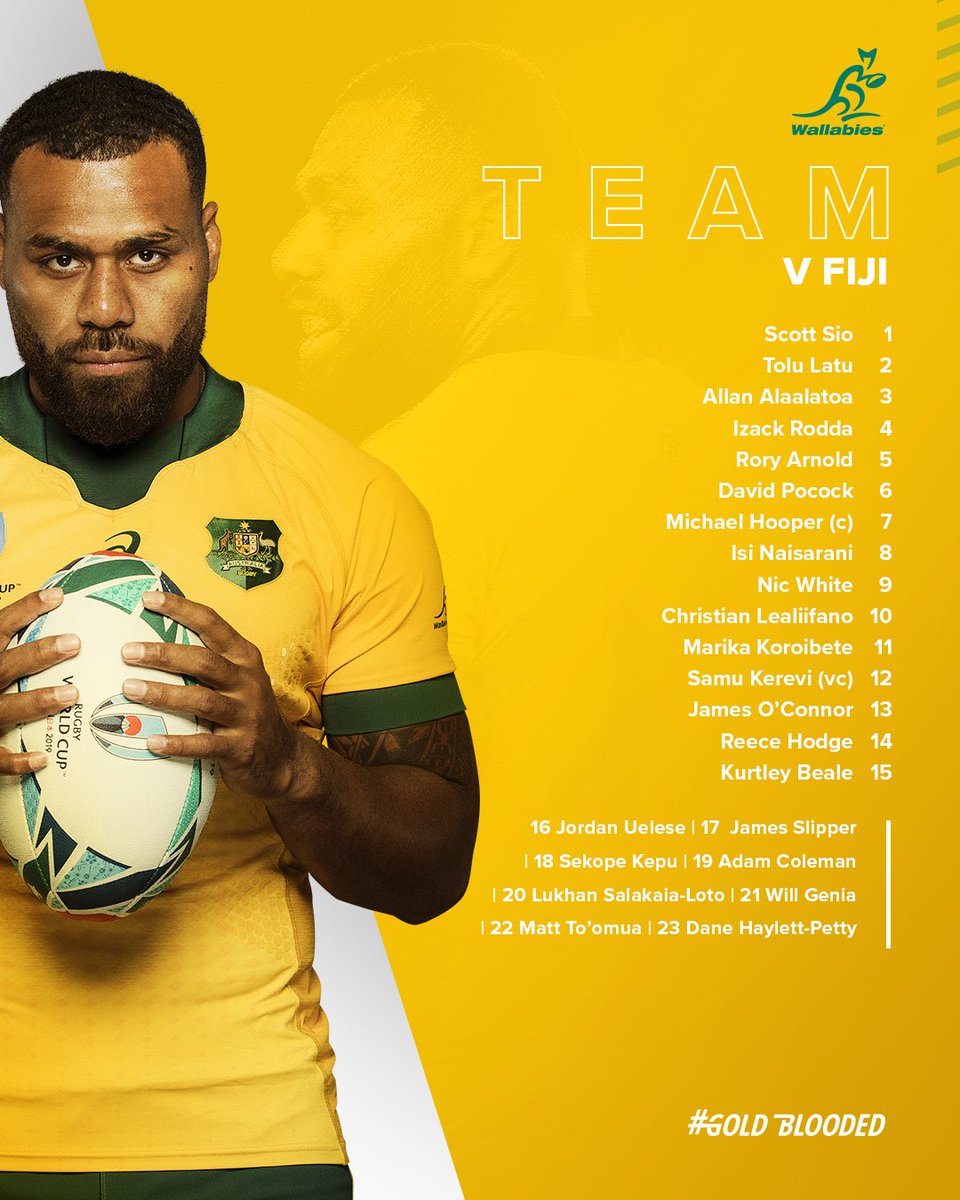 Fiji
Sapporo Dome, 13:45 JST, 05:45 UK Time
Broadcasting starts from 5:15 on ITV
Referee: Ben O'Keeffe
Assistants: Luke Pearce & Andrew Brace
TMO: Rowan Kitt
Match #2: France vs Argentina
The second match of the day is most relevant to England supporters. Like Welsh supporters watching Fiji and Australia earlier, England supporters will be watching the two teams in their pool who pose the greatest threat battling it out.
France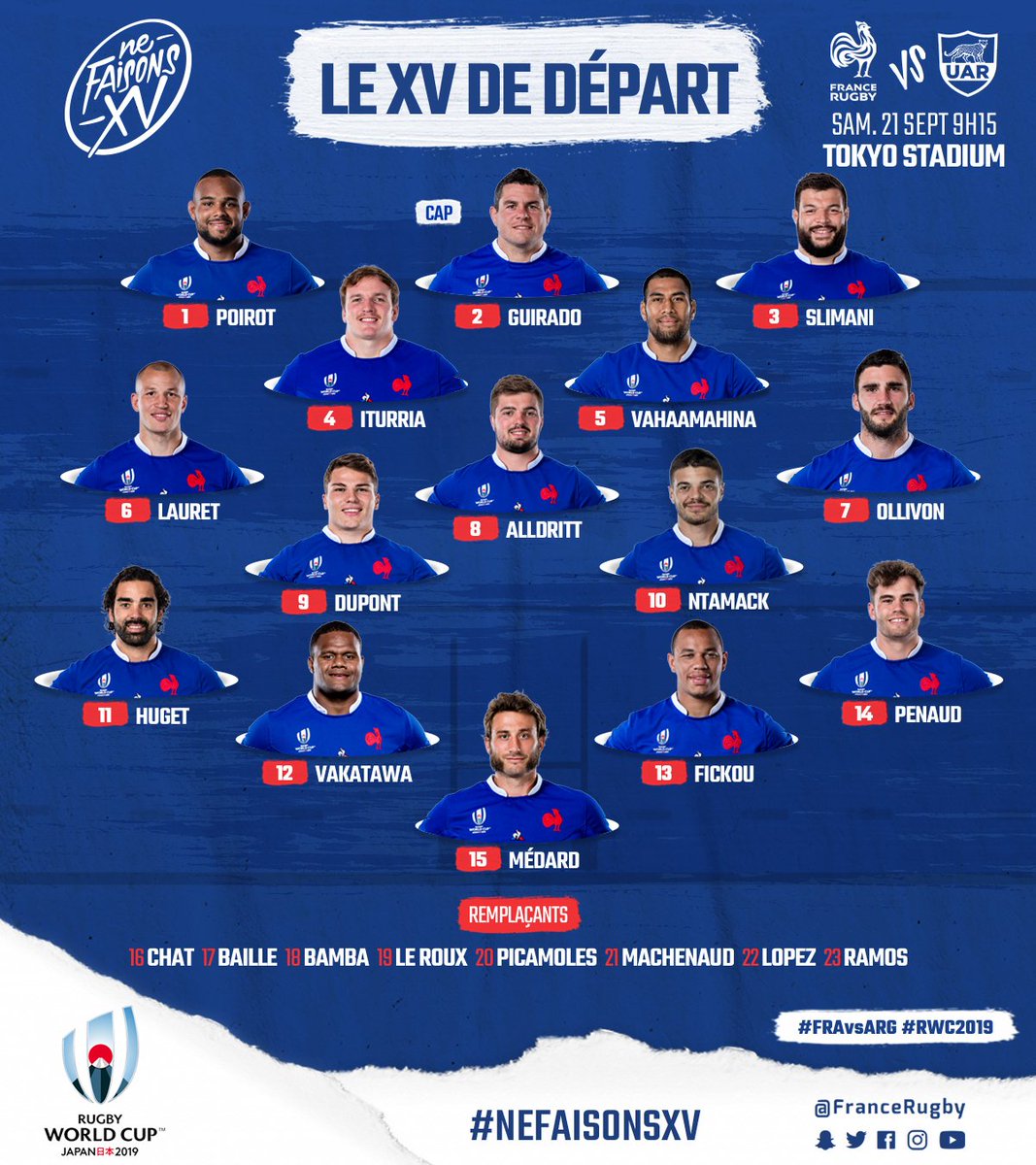 Argentina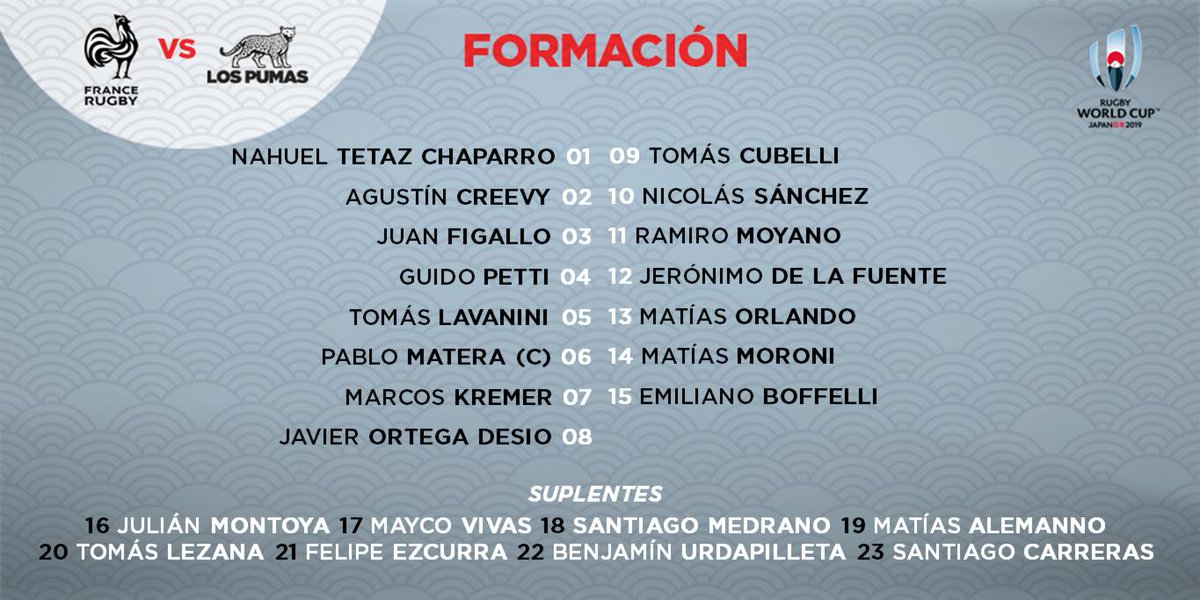 Tokyo Stadium, 16:15 JST, 08:15 UK Time
Broadcasting starts from 7:45 on ITV
Referee: Angus Gardner
Assistants: Jaco Peyper & Brendon Pickerill
TMO: Marius Jonker
Match #3: New Zealand vs South Africa
The big daddy. A group decider in game #1. Ought to be a cracker.
New Zealand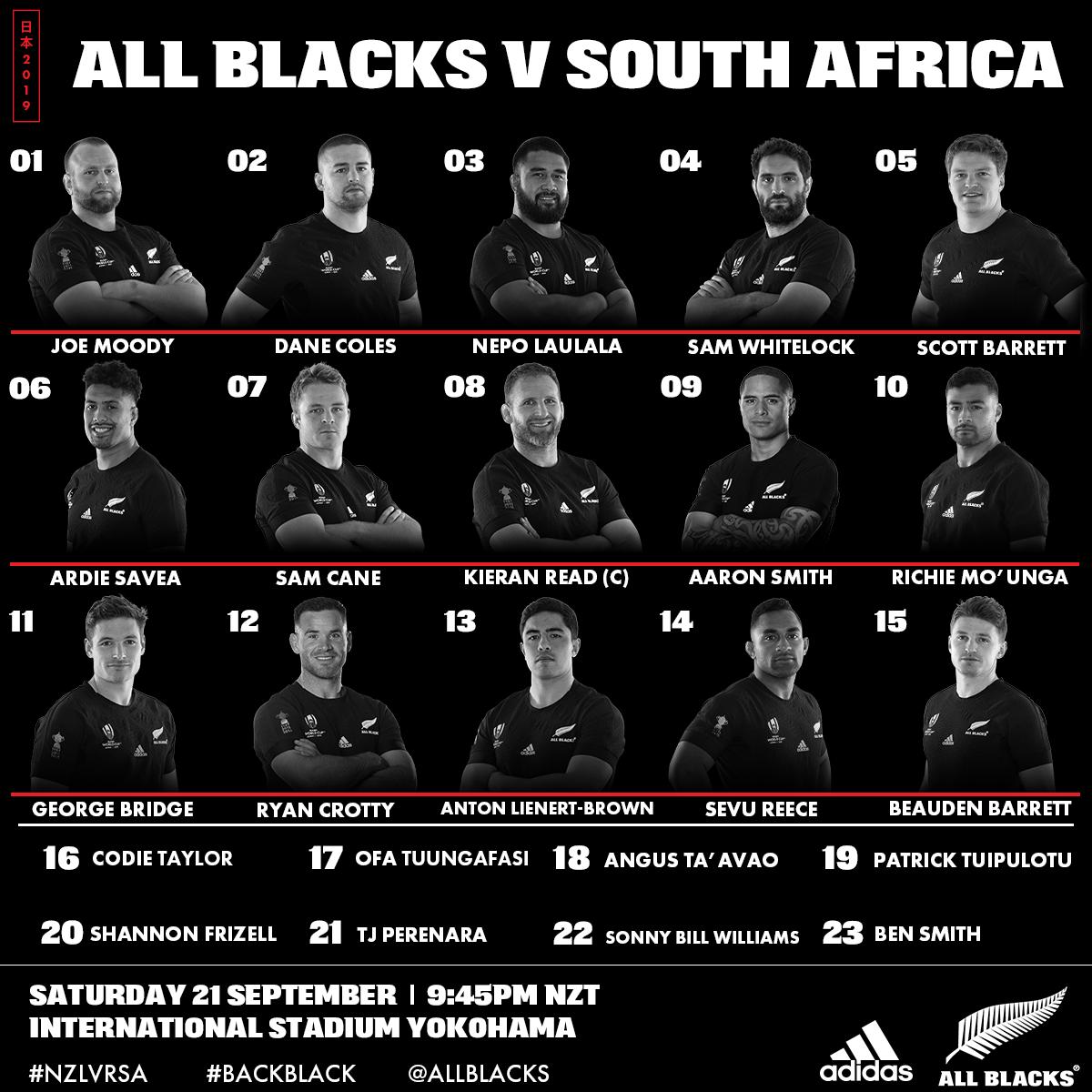 South Africa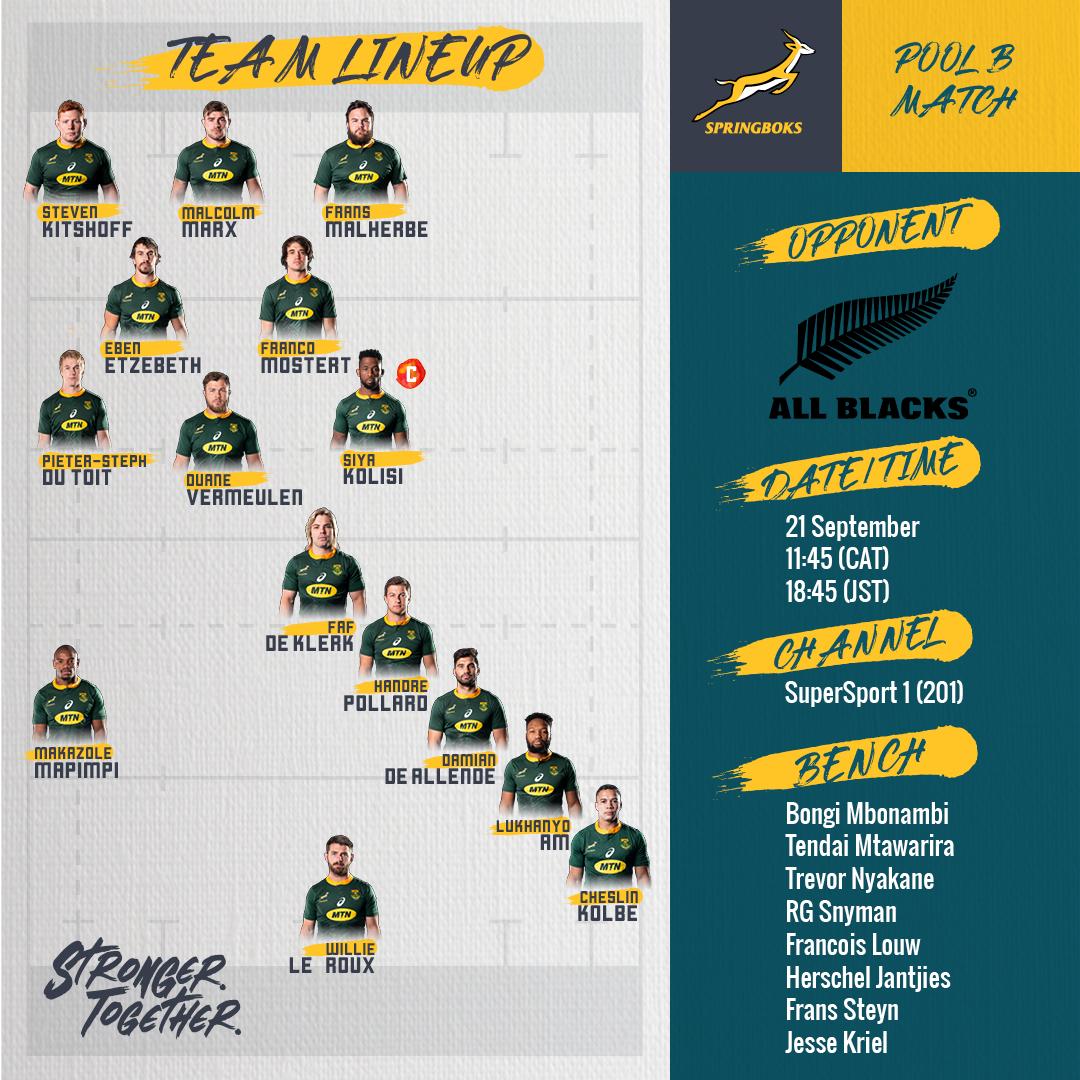 International Stadium Yokohama, 18:45 JST, 10:45 UK Time
Broadcasting starts from 10:15 on ITV
Referee: Jerome Garces
Assistants: Romaine Poite & Karl Dickson
TMO: Graham Hughes