AKA: The Day We've Really Been Waiting For
Day 3, the day Scotland, Ireland and England's campaign begins. But first…
Match #1: Italy VS Namibia
Ought to be an entertaining brawl if you can get out of bed at this time on a Sunday. No Jacques Berger for Namibia this time, but expect plenty of heart, even if no Namibians in the current setup are quite as willing to tackle with their face as old Jacques was.
Italy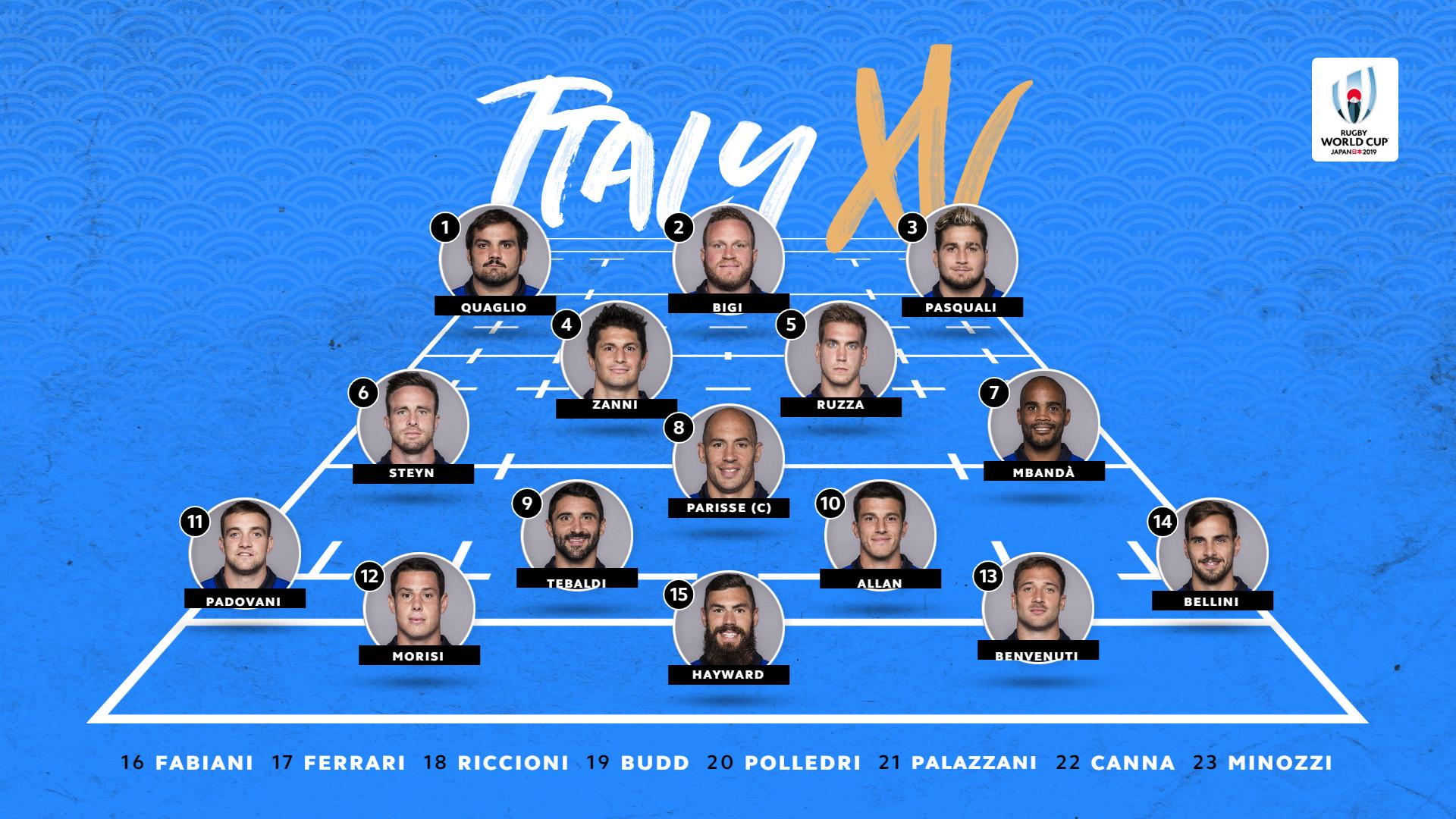 Namibia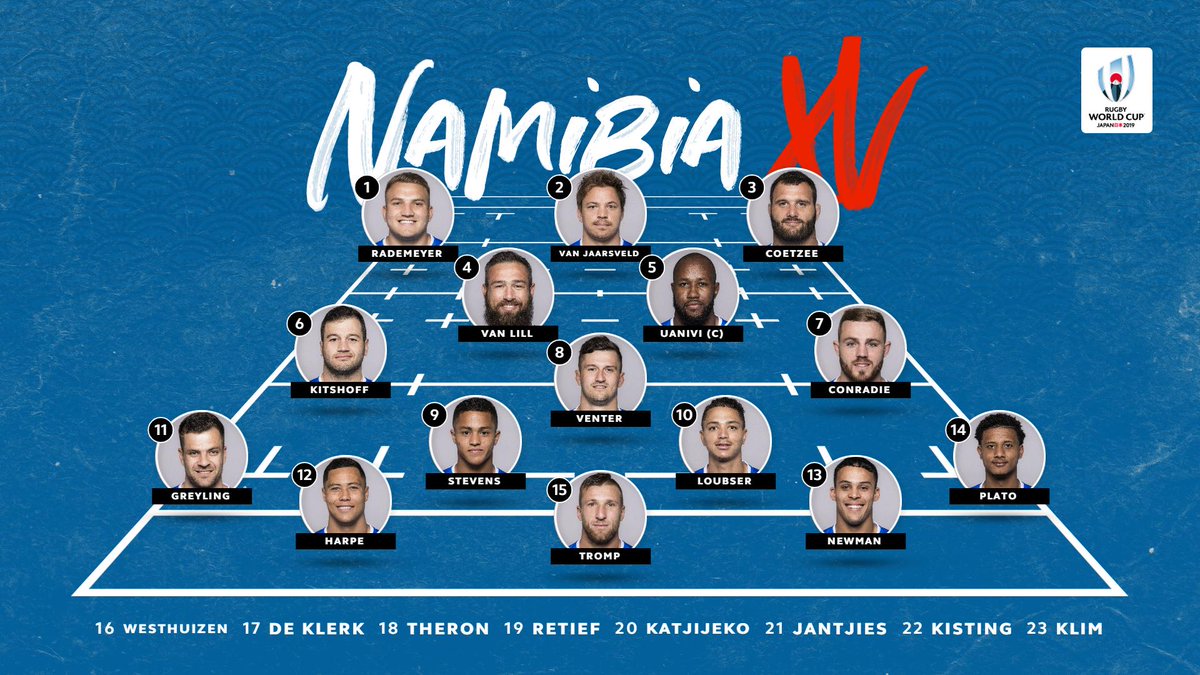 Hanazono Rugby Stadium, 14:15 JST, 06:15 UK Time
Referee: Nic Berry
Assistants: Nigel Owens & Federico Anselmi
TMO: Marius Jonker
Match #2: Ireland vs Scotland
An air of familiarity about this one… A Scottish win will throw the group wide open. If Ireland win, they can more or less count on finishing top of their group. So, for the sake of rolling the dice…. C'mon Scotland!
Ireland
Scotland
International Stadium Yokohama, 16:45 JST, 08:45 UK Time
Referee: Wayne Barnes
Assistants: Pascal Gauzere & Alexandre Ruiz
TMO: Graham Hughes
Match #3: England vs Tonga
England start off with arguably their easiest game, and many England supporters will be expecting a comprehensive pasting of Tonga. Despite the rankings gap, Tonga will be no mugs and in their first game out I'd predict them to come out guns blazing, similar to Fiji against Australia. To avoid a nasty shock, it'll be up to England to keep things tight until the big Tongans start blowing. Which, given their pack average weight is 19st, may be hard for them to avoid.
England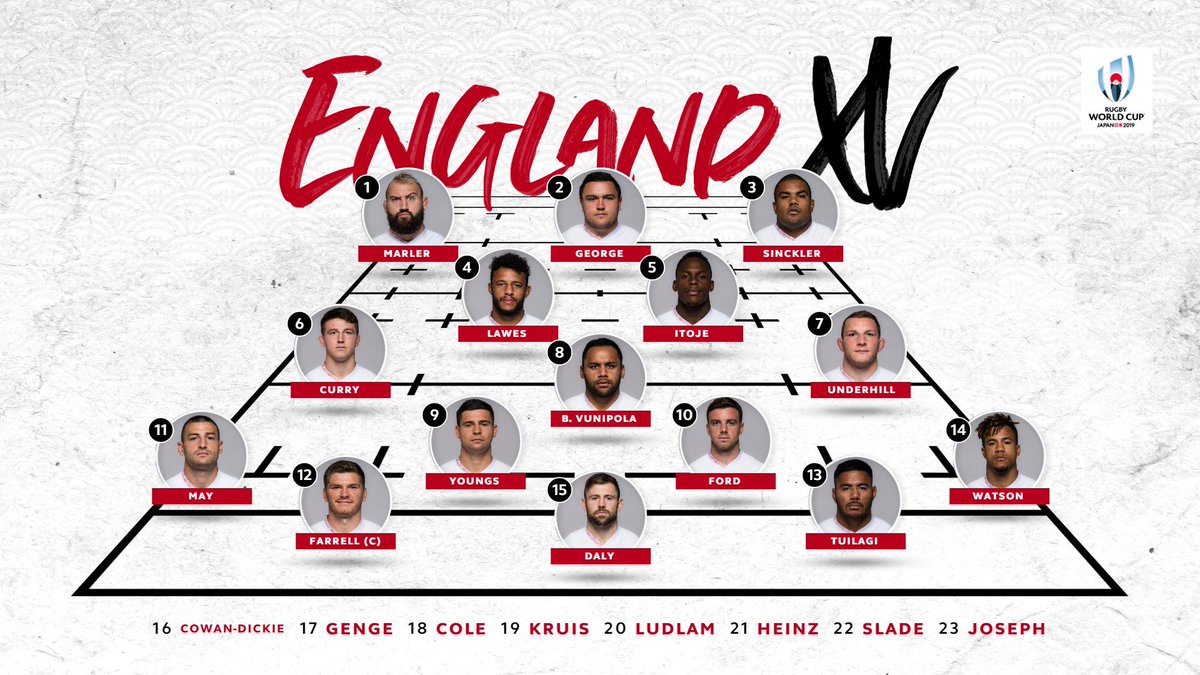 Tonga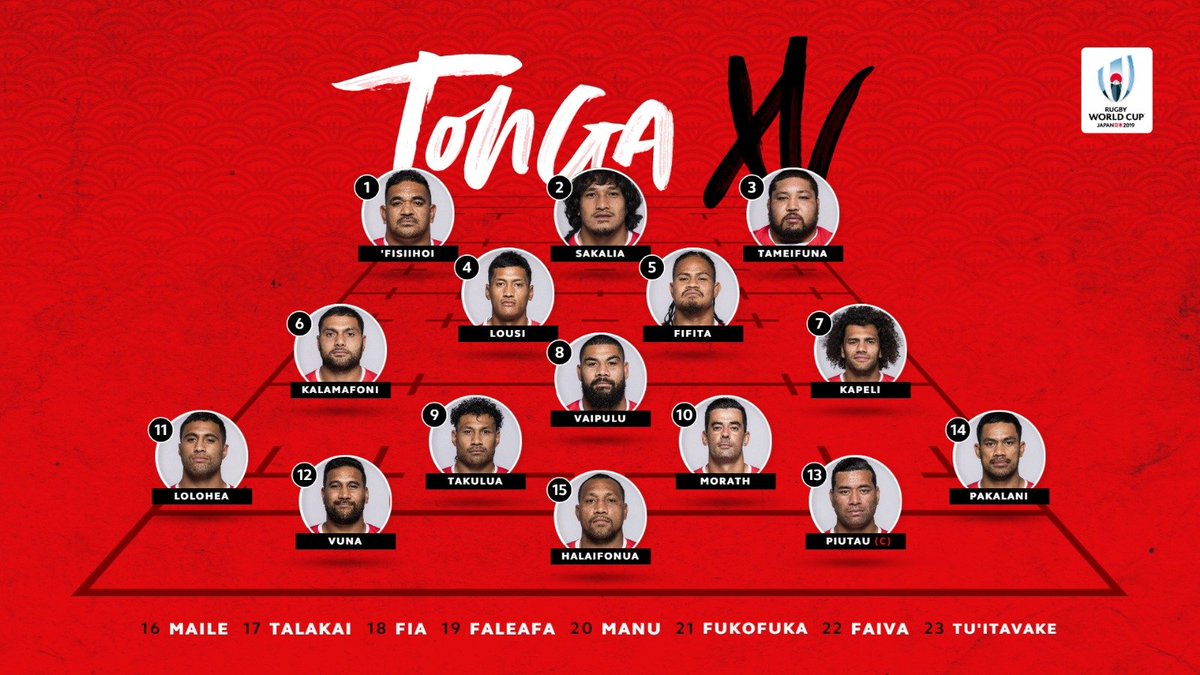 Sapporo Dome, 19:15 JST, 11:15 UK Time
Referee: Paul Williams
Assistants: Mathieu Raynal & Shuhei Kobu
TMO: Ben Skeen